---
---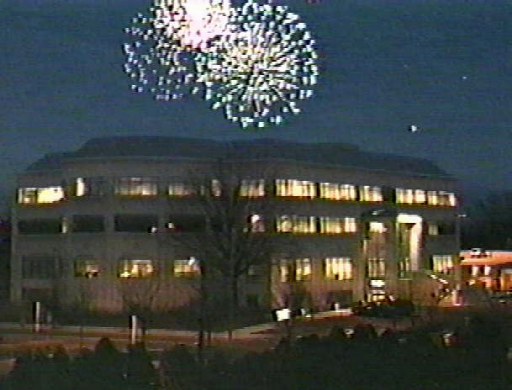 Picture of Woodbridge Township Municipal Complex on Main Street.
---
Welcome To Woodbridge Township, N.J. Woodbridge, New Jersey Is On The Northern Most Part Of Middlesex County. Woodbridge Is The Fifth-Largest Municipality In New Jersey, Due To The Fact That Woodbridge Is 27 Square Miles In Size And Has A Population Of Over 98,OOO People.
---
Woodbridge Township Is Comprised Of 1O Sections -

Avenel, Colonia, Fords, Hopelawn, Iselin, Keasby, Menlo Park Terrace, Port Reading, Sewaren, And Woodbridge Proper.

Rather Than Living In One Big, Large Town, Woodbridge Is Divided Into Communities Where People & Businesses Define Themselves As Being A Part Of.

Woodbridge Is A Working Class Community, That Is Filled With close Knit Communitties. Most Neighborhoods Are Filled With People Working In Their Yards, Talking With Their Neighbors, Taking Walks, And Children Playing With Friends.
---
Woodbridge Township Is Governed And Led By A Full Time Mayor And 9 Council Members


Frank G. Pelzman
-Mayor-

-Township Council Members-
Rick Dalina
James Carrol
Vincent Martino
Robert Luban
Caroline Ehlrich
Patricia Osborne
Brenda Yori Velasco
Jim Major
Charles Kenny
---
Children Who Reside In Woodbridge Township Are Educated By The Woodbridge Township Board Of Education.

Woodbridge Township Has 3 High Schools: Grades 9 - 12.

Woodbridge High School, Colonia High School, John F. Kennedy High School, Iselin.

5 Middle Schools: Grades 6 - 8.

Woodbridge Middle School, Avenel Middle School, Colonia Middle School, Iselin Middle School, Fords Middle School.

16 Elementry Schools: Grades Kindergarten - 5.
---
Woodbridge Township Is Protected By A Police Force That Contains 2OO Police Officers And 2O Reserve Officers.

The Woodbridge Woodbridge Police Department Has Just Recentlly Become One Of The Few Police Department' s In The Country To Become Federally Accredited.

William Trenery
Chief Of Police - Woodbridge Police Department

Woodbridge Township Also Has One Of The Best Emergency - Response System In The State Of New Jersey With 9 Fire Departments, 1 Hazardous Materials Response Team And 7 First Aid Squads.

Fire Departments And First Aid Squads Come Under Leadership From The Woodbridge Township Joint Board Of Fire Commissioners.

Woodbridge Is Broken Up Into Districts, Which Consists Of One, Or More Sections Of Town.
---
---
- Main Street In Downtown Woodbridge -
(woodbridge train station and woodbridge town hall is shown in the background)
---
- MetroPark In The Iselin Section Of Woodbridge Township -
(this Train Station serves many commuters on the Northeast corridor of New Jersey Transit. Probably the Busiest Train station besides Penn Station in The State of New Jersey.)
---
- The Woodbridge Main Library -
(main branch in the woodbridge library system. there is 3 branches in the whole township including several independent branches. the woodbridge main library offers a wide - selection of books, periodicals, video tapes, internet access, etc. the main library is located on stgeorges avenue, next to woodbridge high school in george fredrick plaza)
---
- Baron Arts Center -
(the arts museum has a huge collection of works from many award - winning artists. also held at the arts center is poetry and musicals that offer a wide range of style. the baron arts center is located on the corner of rahway and port reading avenue in woodbridge proper)
---
- The White Church -
(the First Presbyterian Church of Woodbridge located on rahway avenue and trinity lane in woobrige proper, is one of the oldest churches in new jersey and the united states of america. It is the Oldest Church in Woodbridge. The neighboring Trinity Episcopal Church is a close second oldest. A cemetary on the property has headstones that date back to the 1600's).
---
- Woodbridge Center Mall -
(one of the largest shopping centers on the east coast)
---
- The Sewaren Waterfront -
(each spring and summer, boaters and other water enthusiests use the municipal boat launch for their watercraft)
---
- Hess Oil Refinery & Conrail Rail Yard in Port Reading. Showing Industry in Woodbridge Township. -
---
- Bowtie Pool, Port Reading -
(in the early 1970's woodbridge township initiated project: bowtie. located off of port reading avenue, in the port reading section, bowtie has hundreds of members.there are 2 other municipal pools in woodbridge. colonia and highland grove in fords. -
---
---
Sign My Guestbook
View My Guestbook